Aluminum Curtain Wall, Entrances & Doors:
Leezan Aluminum Systems provides Owners, Contractors, Architects and Engineers with innovative design to take on any project, while at the same time providing cost effective solutions with our designs.
Aluminum Glass & Picket Railing
At Leezan Aluminum Systems, we have taken our experience with design and cost effective solutions and introduced it to a new glass and picket railing design that is not only architectural pleasing, but is time and money saving for the Owners and Contractors as well. Leezan Aluminum Systems new railing will be coming out on the market soon.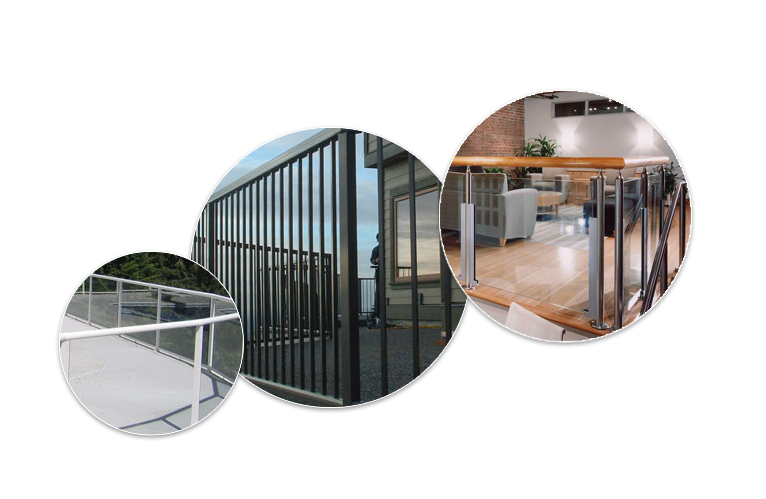 Aluminum Cladding Panel System
Providing aluminum composite material (ACM) along with our Aluminum Curtain Wall, Entrances & Doors gives the owners, architects and contractors a total exterior aluminum package that provides a seamless integration from window to wall.
Our aluminum composite panels come directly from Cladco, and using their C-1500 and C-2000 systems we provide the owners, architects and contractors with a wide range of options to take on any project.
By doing this, we at Leezan Aluminum Systems provide a better integrated building envelope as the window and wall system become one, providing any project with full sealed exterior aluminum building envelope.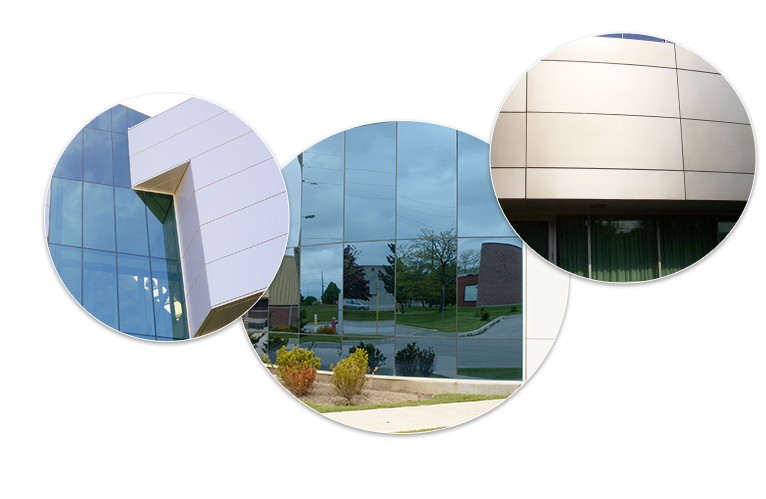 C-1500
Cladco's C-1500 is the most economical entry level system and can be utilized in virtually any building envelope project. It is a pressure equalized sealed system which allows for a range of joint widths and utilizes silicone caulking in all joints.
Although this is not a true rainscreen system, it does allow water drainage at the system base.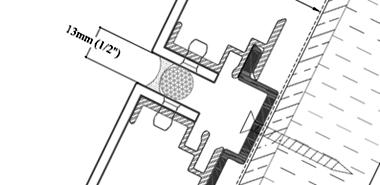 C-2000
C-2000 is Cladco's most widely used panel system which is both flexible and cost effective. It has a standard horizontal and vertical joint reveal of 1/2″ which can be varied to meet any design requirement.
The panel fasteners are virtually flush with the panel and only used in on the panel returns thus concealing them in the horizontal and vertical joints. The floating dry joint filler system allows for varying colour and width options in the reveal allowing unlimited freedom of design. Our C-2000 system was designed to be low maintenance and flexible to allow any design challenge to become a reality.